Posts for: July, 2019
By LifeSmiles of New Hope
July 20, 2019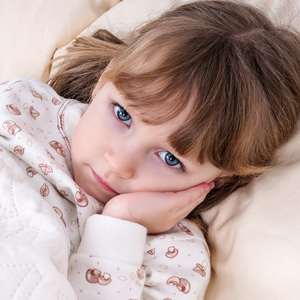 When your child says they have a toothache, should you see your dentist? In most cases, the answer is yes.
And for good reason: their "toothache" could be a sign of a serious condition like tooth decay or a localized area of infection called an abscess, which could adversely affect their long-term dental health. The best way to know for sure –and to know what treatment will be necessary—is through a dental exam.
So, how quickly should you make the appointment? You can usually wait until morning if the pain has persisted for a day or through the night—most toothaches don't constitute an emergency. One exception, though, is if the child has accompanying fever or facial swelling: in those cases you should call your dentist immediately or, if unavailable, visit an emergency room.
In the meantime, you can do a little detective work to share with the dentist at the appointment. Ask your child exactly where in their mouth they feel the pain and if they remember when it started. Look at that part of the mouth—you may be able to see brown spots on the teeth or obvious cavities indicative of decay, or reddened, swollen gums caused by an abscess. Also ask them if they remember getting hit in the mouth, which may mean their pain is the result of trauma and not disease.
You can also look for one other possible cause: a piece of candy, popcorn or other hard object wedged between the teeth putting painful pressure on the gums. Try gently flossing the teeth to see if anything dislodges. If so, the pain may alleviate quickly if the wedged object was the cause.
Speaking of pain, you can try to ease it before the dental appointment with ibuprofen or acetaminophen in appropriate doses for the child's age. A chilled cloth or ice pack (no direct ice on skin) applied to the outside of the jaw may also help.
Seeing the dentist for any tooth pain is always a good idea. By paying prompt attention to this particular "call for help" from the body could stop a painful situation from getting worse.
If you would like more information on dental care for children, please contact us or schedule an appointment for a consultation. You can also learn more about this topic by reading the Dear Doctor magazine article "A Child's Toothache: Have a Dental Exam to Figure out the Real Cause."
By LifeSmiles of New Hope
July 10, 2019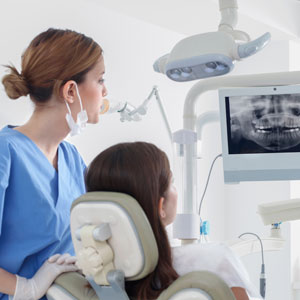 Although cancer treatment has advanced steadily in recent decades, the most used therapies continue to be radiation and chemotherapy to eradicate cancerous cells. And while they often work, both can cause "collateral damage" in healthy tissues near the targeted cells.
This can create a number of indirect consequences for a patient's health, including in the mouth. The salivary glands, for example, can be damaged by radiation treatments aimed at the head or neck. The effect on these glands can interrupt the normal flow of saliva and cause xerostomia or "dry mouth."
Lack of adequate saliva causes more than an unpleasant, sticky mouth feeling. One of saliva's main functions is to neutralize acid that builds up naturally after eating. Without it, high acid levels can cause enamel and root surface erosion and lead to tooth decay.
Cancer treatment can also contribute to gastro-esophageal reflux disease (GERD). This disease causes stomach acid to bypass the natural tissue barriers of the esophagus and enter the mouth. As with dry mouth, the increased acid level from GERD can be just as devastating to enamel—and the damage will be permanent.
To minimize these effects on your dental health, it's important to take proactive steps before, during and after cancer treatment. If at all possible, have any needed dental work performed before you begin radiation or chemotherapy—it's better to start it with teeth and gums as healthy as possible.
During treatment, try to continue regular dental visits to monitor your oral health and receive any needed preventive or therapeutic treatments. Depending on your condition and the advice of your dentist, you may need to increase your visit frequency during this time. Your dentist can help with boosting your saliva production and strengthening your tooth enamel. But you should also practice daily brushing and flossing, drink plenty of water and seek treatment for any resulting GERD symptoms.
Even with the best efforts, though, your teeth and gums may still incur damage while treating your cancer. Fortunately, there are a wide array of materials and procedures that can effectively restore them to health. So, once your treatments are completed consult with a dentist on your options for improving the health and appearance of your teeth and gums.
If you would like more information on caring for your teeth while undergoing intensive medical treatment, please contact us or schedule an appointment for a consultation.