Posts for: September, 2021
By LifeSmiles of New Hope
September 12, 2021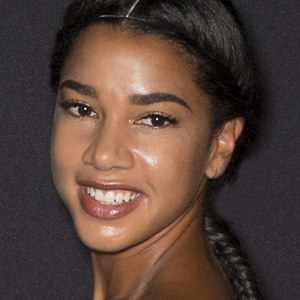 Hannah Bronfman, well-known DJ and founder of the health and beauty website HBFIT.com, took a tumble while biking a few years ago. After the initial pain and bruising subsided, all seemed well—until she started experiencing headaches, fatigue and unexplained weight gain. Her doctors finally located the source—a serious infection emanating from a tooth injured during the accident.
It's easy to think of the human body as a loose confederation of organs and tissues that by and large keep their problems to themselves. But we'd do better to consider the body as an organic whole—and that a seemingly isolated condition may actually disrupt other aspects of our health.
That can be the case with oral infections triggered by tooth decay or gum disease, or from trauma as in Bronfman's case. These infections, which can inflict severe damage on teeth and gums, may also contribute to health issues beyond the mouth. They can even worsen serious, life-threatening conditions like heart disease.
The bacteria that cause both tooth decay and gum disease could be the mechanism for these extended problems. It's possible for bacteria active during an oral infection to migrate to other parts of the body through the bloodstream. If that happens, they can spread infection elsewhere, as it appears happened with Bronfman.
But perhaps the more common way for a dental disease to impact general health is through chronic inflammation. Initially, this defensive response by the body is a good thing—it serves to isolate diseased or injured tissues from healthier tissues. But if it becomes chronic, inflammation can cause its own share of damage.
The inflammation associated with gum disease can lead to weakened gum tissues that lose their attachment to teeth. But clinical research over the last few years also points to another possibility—that periodontal inflammation could worsen the inflammation associated with diseases like heart disease, diabetes or arthritis.
Because of this potential harm not only to your teeth and gums but also to the rest of your body, you shouldn't take an oral injury or infection lightly. If you've had an accident involving your mouth, see your dentist as soon as possible for a complete examination. You should also make an appointment if you notice signs of infection like swollen or bleeding gums.
Prompt dental treatment can help you minimize potential damage to your teeth and gums. It could also protect the rest of your health.
If you would like more information about the effects of dental problems on the rest of the body, please contact us or schedule a consultation. To learn more, read the Dear Doctor magazine article "The Link Between Heart and Gum Diseases."
By LifeSmiles of New Hope
September 02, 2021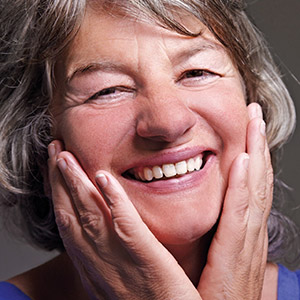 A wise sage once said the largest room in the world is the "room for improvement." Indeed, many modern advances would never have happened if someone hadn't first asked, "How can I make this better?"
Dentures and bridges are a case in point. Both of these tooth replacement methods have a long, successful track record in restoring functional, life-like teeth. But a recent development has made them even better: the incorporation of dental implants.
Most people associate implants, metallic posts imbedded in the jawbone, with single tooth replacements. But a few strategically placed implants can connect to and support a full removable denture (or overdenture). We can also use them to permanently affix a full or partial bridge without altering any remaining teeth as with a regular bridge.
There are two great benefits to using implants in this way. The most obvious is that they provide greater support for restorations than the traditional means for securing them in place. But there's also a less obvious benefit: They help sustain and improve bone health.
When you lose teeth, there's a high probability of bone loss. The bone is constantly forming new cells to replace older cells that have dissolved. The forces generated during chewing travel up through the teeth and help stimulate new bone growth. When teeth go missing, though, that stimulus disappears.
As a result, new cell formation can't keep up with the loss of older cells, causing the volume and density of jawbone to diminish over time. And this gradual bone loss continues to occur even with dentures or bridges, which can't replicate the chewing stimulus. Even worse, dentures irritating the bony ridges of the jaw may actually accelerate bone loss.
But the titanium in dental implants attracts bone cells, which readily grow and adhere to the implant surface. They can stop the progression of bone loss, or even help stimulate more growth. That bone growth benefit is also applicable when incorporated with dentures or bridges.
If you're looking at a denture or bridge restoration, consider implant support. It may even be possible to retrofit your existing dentures for implants. It could give you a more secure restoration and healthier bone.
If you would like more information on implant-supported dentures and bridges, please contact us or schedule an appointment for a consultation. You can also learn more about this topic by reading the Dear Doctor magazine article "Overdentures & Fixed Dentures."