Posts for tag: dental care
By LifeSmiles of New Hope
August 29, 2019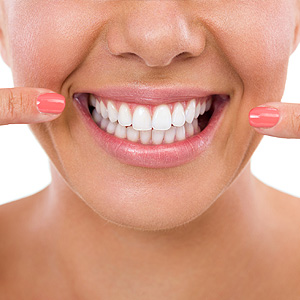 You might see your teeth and gums as separate parts of your mouth. But we dentists see them as a unified biological system, each of them contributing to your mouth's various functions: eating, speaking and, of course, smiling.
The teeth-gum-mouth relationship is also a factor when things aren't going well. Tooth decay, for example, doesn't suddenly appear — conditions have to be present in the mouth to cause it. The same can be said for periodontal (gum) disease or bite problems.
So the best approach in dental care is to consider the whole — to first learn all we can about your mouth. We need to understand not only your current problems but also your health history and the unique features of your mouth. With this deeper understanding we can formulate a long-term plan that addresses all your individual needs.
We specifically want to identify your individual oral health risks, from your genetic makeup to any past problems with dental disease or the bite. We then want to assess your current state of health: do you have any presence of dental disease? Is any past dental work failing or in need of updating? Are there any biomechanical issues with the bite or bone loss that need to be addressed?
With this more complete picture, we can then prioritize your care and treatment. Some things like gum disease require immediate attention. Other areas such as bite problems or cosmetic issues may require planning and time to fully address. Our aim, though, is to eventually bring you to as high a level of health as your individual situation will permit.
Once we've achieved an acceptable level of health, our aim is to then maintain that level. This includes monitoring for changes in your oral health and intervening when necessary.
As you can see, establishing a care strategy is only the beginning — and care will always be ongoing. In fact, we'll need to modify your care as new issues arise or you experience the effects of aging. Our end goal, however, always remains the same — to help you achieve and keep the most healthy and attractive mouth possible.
If you would like more information on getting the most from your dental care, please contact us or schedule an appointment for a consultation. You can also learn more about this topic by reading the Dear Doctor magazine article "Successful Dental Treatment: Getting the Best Possible Results."
By LifeSmiles of New Hope
June 10, 2019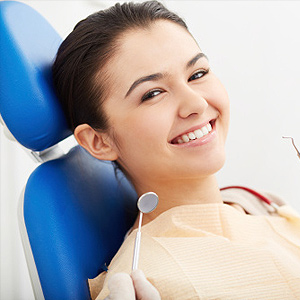 Today's dentist can not only treat most dental diseases and conditions, but can almost prevent disease completely. Our true needs as a society, however, go beyond the dentist's chair — to the lack of availability and affordability of care for every American.
That's of grave concern to dentists — so much so that dentistry itself is already changing to meet these challenges.
In one of the most visible changes, we're seeing accelerated technological advancement that could lower costs and extend our range of care. Advances in 3-D digital imaging are giving dentists amazingly detailed views of patients' mouths that surpass the accuracy of traditional imaging. Telecommunications and the internet are enabling dentists in distant locations to examine patients and even review dental x-rays to guide treatment, providing a new level of care access for patients.
The means for delivering that care are also changing as the traditional paradigm of the solo practice becomes more difficult for new dentists to achieve. With educational debt and practice setup costs reaching as high as $1 million — before earning their first dollar — many dentists are joining larger groups or dental corporations. In these arrangements, practitioners don't have the burden of overhead expenses and can concentrate mainly on their clinical work. On the downside, patients seeing multiple providers may not easily build that all important dentist-patient relationship that's the hallmark of a solo practice. This alternative model could, however, increase the number of practicing dentists over time, making dental care more widely available.
Finally, we're beginning to see greater collaboration between physicians and dentists. There's an emerging understanding of the true interconnection of the body's various systems: diseases of the mouth can affect other diseases of the body, and vice-versa. We're also experiencing a growing development in salivary diagnosis, using this vital oral fluid to detect conditions and disease in other parts of the body. Dentists and physicians will be working more closely than ever to treat the whole person, not just individual systems — a collaboration that will improve patient care all around.
As these changes continue to emerge in dentistry, you may soon see their effects during your visits. One thing, however, won't change — the commitment of dentists to provide the highest level of care, for both your oral and general health.
If you would like more information on how changes in dentistry could affect your care, please contact us or schedule an appointment for a consultation.
By LifeSmiles of New Hope
May 14, 2018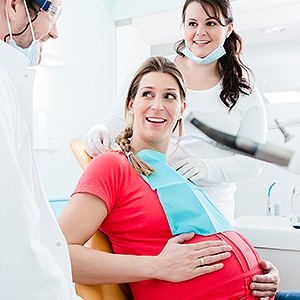 Pregnancy creates enormous changes in your physical body. These changes, especially on the hormonal level, can impact many aspects of your health including teeth and gums.
While it's easy to let dental care take a back seat to other health concerns, you should actually pay close attention to it while you're expecting. Here are 4 things to focus on during pregnancy to avoid problems with your dental health.
Don't avoid dental work unless otherwise advised. You may be concerned about undergoing dental procedures during pregnancy, especially those that involve anesthesia. But both the American Congress of Obstetricians and Gynecologists (ACOG) and the American Dental Association (ADA) encourage pregnant women to continue regular dental visits for cleanings and checkups. And unless your obstetrician advises otherwise, it's usually safe to undergo dental work that can't wait.
Be on the lookout for pregnancy gingivitis (gum disease). Because of the hormonal changes that occur during pregnancy, your gums could be more susceptible to gum disease caused by plaque buildup. That's why you should be on alert for signs of a gum infection like swollen, reddened or bleeding gums. And be sure to practice diligent, daily brushing and flossing to remove disease-causing plaque, as well as regularly visiting your dentist for professional cleanings.
Make sure your diet is "tooth" friendly. Because of the changes in your body, you may experience food cravings that alter your normal dietary habits. So as much as possible, try to keep your food choices in line with what's best for your teeth and gums: minimize your sugar intake (a prime food source for disease-causing bacteria); and focus on nutritiously balanced meals and snacks.
Keep your entire healthcare team informed. When you make your next dental appointment, tell your dentist you're pregnant and how far along, any medications and supplements you're taking, or any complications you may be experiencing. This information could have a bearing on how your dentist approaches any treatment. Likewise, let your obstetrician know about any issues with your teeth and gums, as well as any suggested dental work you may need.
If you would like more information on dental care during pregnancy, please contact us or schedule an appointment for a consultation. You can also learn more about this topic by reading the Dear Doctor magazine article "Dental Care during Pregnancy."